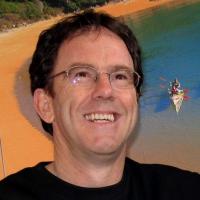 Darryl Wilson - CEO, Marketing Manager
Eldest son of company founders, John and Lynette Wilson, Darryl is a 7th generation local of the Nelson region. From holidays at the family "bach" at Torrent Bay, Darryl moved into guiding and helped his father build the family's lodges on the Abel Tasman coast. A marine engineering apprenticeship took him away from home for a while, but he soon came back to the family business. Read the story here: "Messing About in Boats"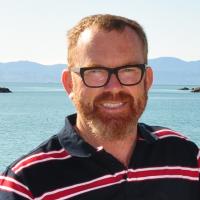 Craig Wilson - Chef, Lodge Manager
Son of company founders, John and Lynnette Wilson, Craig did his share of guiding in the park and building the Lodges he now manages. He trained with renowned chef, Ruth Pretty, in Wellington before heading to London where he helped set up Freedom bar/café, still operating on Wardour St, Soho. His journey includes being 'chef to the stars' and operating his own restaurant at Cederman House, Riwaka, before taking the helm at the family's lodges in the park. Read about it here, published in Hospitality Magazine.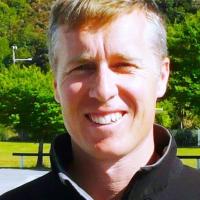 Shay Gill - Operations Manager
A 'real' local, our Operations Manager's great-great grandfather arrived in Nelson in 1842. Shay's been with us since 2000. Along the way he's collected qualifications including Outdoor Recreation and Management, commercial Skipper and qualified Sea Kayak Instructor. Despite his responsibilities, he hasn't lost his sense of fun. When called in to be a Kayak Guide, he still gets rave reviews.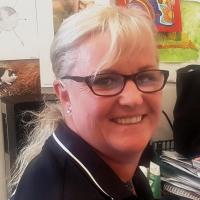 Dianna McKay - Office Manager
A Golden Bay local, Dianna finished High School in Nelson, then went on to study Hospitality and Tourism at NMIT. When opportunities in the hospitality industry dried up in 1993, she started working for The Warehouse. After 24 years of managing Warehouse stores in Queenstown, Greymouth and Motueka, in 2017 she decided on a change of scene, and chose our office to benefit from her management skills.
Emma Latimer - Multiday Co-ordinator
At Torrent Bay Lodge on an industry familiarisation trip back in 2007, Emma's British boyfriend proposed. They married in England but fond memories lured them back to Motueka in 2009. Emma has been with our Reservations Team since then, with a maternity break to welcome daughter Phoebe in 2011. Working full-time since 2016, Emma is now our multiday reservations specialist.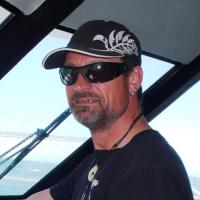 Murray Black - Chief Skipper
Having paradise as an office, has kept Murray working in the Abel Tasman for 16 years. He has worked on most of our boats, now a qualified Inshore Launch Master. Born in Nelson, his overseas travels give him a working knowledge of the German language. As a volunteer on the brigade assisting clean up after storm damage on the West Coast, he shows true kaitiakitanga (guardianship) of the environment.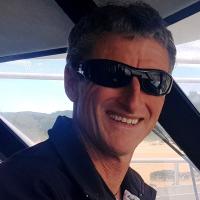 Alan Noble - Skipper
Brought up by a keen boating family in Motueka, what does a Boat Skipper do on his days off when he's been working on our boats for over 20 years in the Abel Tasman National Park? He takes his own boat into the National Park and beyond.
Ben Gauntlett - Skipper
From before he was born, Ben was boating in the Waikato. His family moved to Nelson when he was 4, with holidays spent on or around water. It was only natural for him gain his first Skipper's qualification aged 19. Now with an Offshore Watchkeeper Certificate, he has worked on vessels from 6-37 metres around New Zealand, Australia and Papua New Guinea. After an ocean voyage from Tonga to Nelson, he's happy to be home so he can indulge in more 4WD adventures and hunting in the mountains.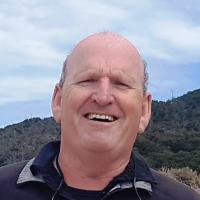 Daniel Staley - Boat Host
The host with the most! Originally from Gisborne, Daniel spent 13 years in the UK working in the print finishing industry. Returning home, he worked a further 13 years on the Auckland ferries. Auckland's loss was our gain when Daniel joined our Vista Cruise hosts in 2017.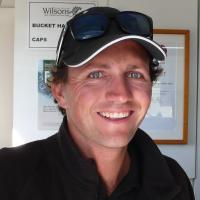 Sam Ryder - Head Guide
Sam's ancestors arrived in Nelson in 1865, so brings a wealth of local knowledge and enthusiasm to his job. He joined us in 2008 fresh from studying Outdoor Recreation and Advanced Leadership & Guiding at Tai Poutini Polytechnic (South Island West Coast). A qualified Ski Patroller, Sam was spending his winters as Health and Safety Officer at Rainbow Ski Area until asked him to commit to a year-round role.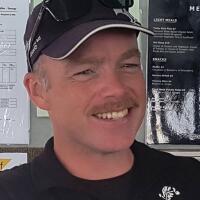 Paddy Kenny - Guide
With a degree in Outdoor Education from Otago Polytech (2011), Paddy started with two seasons kayaking guiding in Kaikoura then set off to see the world. He's taught cultural and adventure sports for international schools in Asia, UK and Switzerland. For recreation, he challenges himself with long distance runs and bicycle tours.
Shannon Trimble - Guide
Shannon returns to us after some time away landscaping and adventure racing in Portugal. With adventure tourism qualifications from Otago Polytechnic, Shannon has completed six seasons guiding with us, as well as some time spent Sea Kayak guiding in Norway, and competing in multisport endurance races.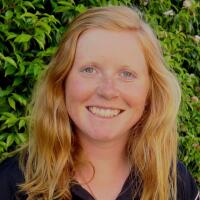 Amy (AJ) Carrick - Guide
An Otago Polytech graduate, Amy was born in Dunedin where she taught sailing at her local Vauxhall Yacht Club. After helping friends sail a yacht from the Whitsundays to Cairns (Australia) she found the "perfect job" with our guiding team in 2012. During our low season, she has instructed part time for Otago Polytech, assisted on school camps and worked in reservations for Glacier Guides at Franz Josef.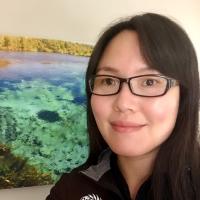 Linna Zhang - Reservations and Translator
A graduate from Peking University in 2003, Linna went to France for a masters degree in science of management. She has visited much of Europe, Asia and the Middle East, by bike or on foot. Along the way, she worked as freelance translator, cycling teams/races coordinator and organiser. After marrying a Motueka local, in 2008 they settled here to raise a family. She has been working with us since 2008.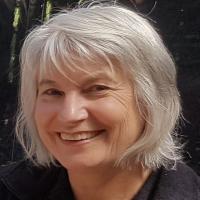 Lucy Hodgson - Media Co-Ordinator
Born in England and brought up in Australia, Lucy is now a Kiwi. Between working as a marine biologist and scientific editor in Australia, 9 years teaching skiing in Queenstown, France and Canada, and 6 years as Press Officer for the Queenstown ski areas, she has fitted in 15 seasons as a Track Guide on the Hollyford, Milford and Abel Tasman tracks (not all at the same time!).