Our Aim: To promote an appreciation of the Abel Tasman National Park and its unique features, by providing you with a responsible, informative, sustainable and caring service.
Our Guides and Hosts in the field are, backed by a dedicated team of professionals to help co-ordinate your holiday and ensure your comfort and safety
Our Abel Tasman Guides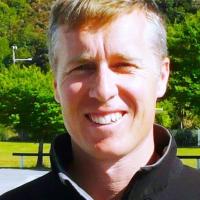 Shay Gill - Operations Manager
A 'real' local, our Operations Manager's great-great grandfather arrived in Nelson in 1842. Shay's been with us since 2000. Along the way he's collected qualifications including Outdoor Recreation and Management, commercial Skipper and qualified Sea Kayak Instructor. Despite his responsibilities, he hasn't lost his sense of fun. When called in to be a kayak guide, he still gets rave reviews...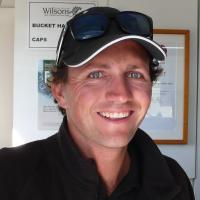 Sam Ryder - Head Guide
Sam's ancestors arrived in Nelson in 1865, so brings a wealth of local knowledge and enthusiasm to his job. He joined us in 2008 fresh from studying Outdoor Recreation and Advanced Leadership & Guiding at Tai Poutini Polytechnic (South Island West Coast). A qualified Ski Patroller, Sam was spending his winters as Health and Safety Officer at Rainbow Ski Area until we were able to offer him a year-round role in 2018.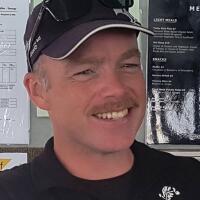 Paddy Kenny
With a degree in Outdoor Education from Otago Polytech (2011), Paddy started with two seasons kayaking guiding in Kaikoura then set off to see the world. He's taught cultural and adventure sports for international schools in Asia, UK and Switzerland. For recreation, he challenges himself with long distance runs and bicycle tours.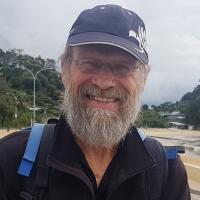 John Glasgow
One of New Zealand's most experienced guides, John can track his association with Abel Tasman National Park back to his grandfather who settled here in the late 1890's. The park is literally his back yard as 700 metres of the Coastal Track passes through his family's land. As a mountain guide on Mt Cook/Aoraki, in 1970 he was in the first expedition to climb the mountain's Caroline Face. Read the story here.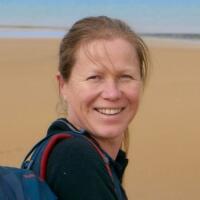 Rewa Glasgow
As part of the Glasgow whanau, with connections to the Abel Tasman since the 1890s, Rewa has been guiding with us since 1999. She has taken breaks as she raised her family on their property at Golden Downs in the Nelson hinterland.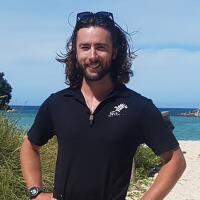 Jack Ferguson
Born in England and raised in Dunedin, Jack first joined us as a kayak guide in 2015 after graduating from Otago Polytech. He spent 2 seasons with us, then went travelling in Canada and Europe. In 2017 he started an engineering apprenticeship in Dunedin but the lure of the Abel Tasman brought him back to our guiding team in 2019.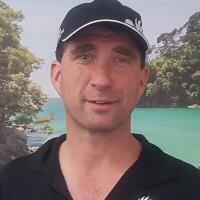 Phil Perrow
Dunedin kept Phil busy for 18 years, working as a guide in a yellow-eyed penguin reserve, and Keeper on Quarantine Island. He took his family travelling around New Zealand in 2017, ending up in Motueka and never left. Now living on his boat in Motueka marina, he divides his time between building tiny houses and guiding in the national park.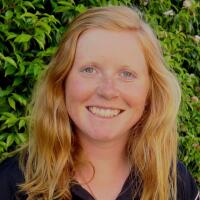 Amy (AJ) Carrick
An Otago Polytech graduate, Amy was born in Dunedin where she taught sailing at her local Vauxhall Yacht Club. After helping friends sail a yacht from the Whitsundays to Cairns (Australia) she found the "perfect job" with our guiding team in 2012. During our low season, she has instructed part time for Otago Polytech, assisted on school camps and worked in reservations for Glacier Guides at Franz Josef.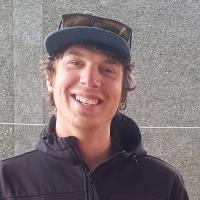 Miles Darby
Hailing from Cardiff, in Wales, Miles left school to study outdoor leadership, then spent 3 years kayak guiding around in the Isle of Man, UK and Europe. He returned to Wales to guide on the Pembrokeshire coast for 3 years. Our good reputation brought him to New Zealand to guide for us in 2018. We're all pleased that travel restrictions are keeping him here.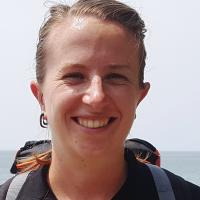 Olivia Shanks
A southern lass, from Gore, Olivia has a degree in Outdoor Education & Environmental Sustainability from CPIT (Christchurch) before gaining a Graduate Diploma in Secondary Teaching. Before Covid travel restrictions, she worked in the U.K and Europe.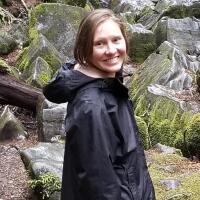 Sarah Harvey
Starting from Brisbane, Sarah's qualifications include seven years of hiking around the world, managing a private accommodation village in Tasmania, and instructing in outdoor education. She realised her dream of living in the sunniest part of the South Island when she starting with our guiding team in 2019.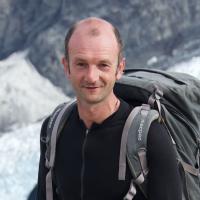 Marios Gavalas
With Greek origins, and born in England, Marios has live in New Zealand for over 20 years. After graduating with a degree in geography from Sheffield University, he spent several ski seasons in the French Alps, so speaks fluent French. Adventure guiding in New Zealand since 1999, he first started with us in the Abel Tasman in 2010. He has 18 travel guides on New Zealand hiking and historical attractions (published by Reed Publishing) and is now developing walking apps.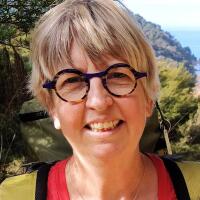 Karin Klebert
Working as an early childhood teacher in Germany, Karin first came to NZ in 1987. She has lived here permanently since 2004, graduating to tourism in 2005. With time out to run her own driving and guiding and business, she has worked with us since 2015.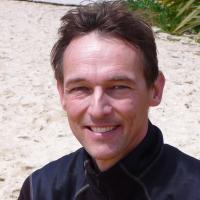 Sjors Brouwer
Originally from Holland, Sjors is now firmly rooted in Motueka with family, house and animals. Previous experience of sailing, kayaking, cycling, walk-guiding and outdoors instructing in France, the USA, Holland and the Lakes District UK, brought Sjors to our guiding team in 2006. He aims to provide serious information with a fun twist, not afraid to discuss conflicting views.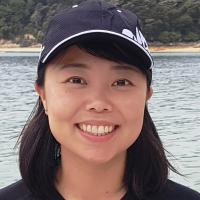 Ai Hoddy
From Japan, Ai worked with inbound operators showing Japanese visitors the best of New Zealand before setting up her own business in 2015, with her office based in the orchards of Hope (Nelson region). She has worked as a freelance guide and translator for us since 2000.