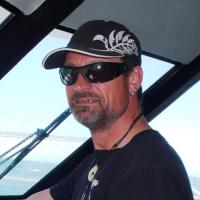 Murray Black - Chief Skipper
Having paradise as an office, has kept Murray working in the Abel Tasman since 1999. He has worked on most of our boats, now a qualified Inshore Launch Master. Born in Nelson, his overseas travels give him a working knowledge of the German language. As a volunteer on the brigade assisting clean up after storm damage on the West Coast, he shows true kaitiakitanga (guardianship) of the environment.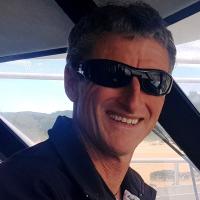 Alan Noble - Skipper
Brought up by a keen boating family in Motueka, what does a Boat Skipper do on his days off when he's been working on our boats for over 20 years in the Abel Tasman National Park? He takes his own boat into the National Park and beyond.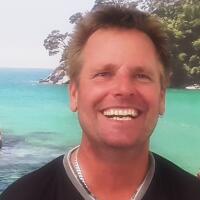 Tony Blomfield - Water Taxi Skipper
An old sea dog, working around the Abel Tasman Coast for many years, Tony's smile will brighten any day.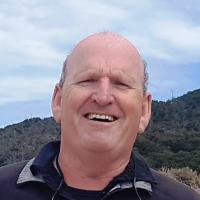 Daniel Staley - Boat Host
The host with the most! Originally from Gisborne, Daniel spent 13 years in the UK working in the print finishing industry. Returning home, he worked a further 13 years on the Auckland ferries. Auckland's loss was our gain when Daniel joined our Vista Cruise hosts in 2017.
Bronwyn Forde - Driver & Boat Host
Bronwyn left the family farm in Southland (Mabel Bush, Invercargill) to travel the world at the age of 23. Many years later, she returned after maritime adventures in the Mediterranean, Middle East and Australia. When the family farm sold in 2017, she chose Nelson as the next place to explore. When she's not hosting guests on our passenger services on road or sea, she will be exploring the top of the south by foot, bicycle and kayak.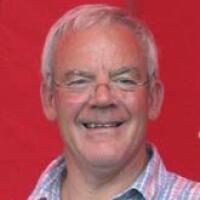 Graham Wilson - Driver & Mechanic
As cousin to John Wilson (company co-founder), Graham was one of the first hosts at Torrent Bay Lodge (late 1970s). Working in the motor industry since then, he was New Zealand Rally Champion 1979. This year, he retired from working in Rangiora to settle with his wife in Motueka.