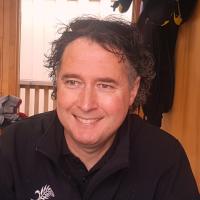 Aaron Palenski
Working in corporate customer services, and guitarist for an infamous Christchurch rock band, Aaron decided to leave Christchurch after the 2011 earthquakes. He and his wife sold up and settled in the Kaiteriteri region. Since 2012, he's been keeping our Res Team on their toes with his dry sense of humour.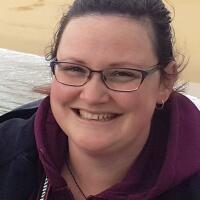 Kathryn Wilkinson
A local from Upper Moutere, and graduate of Motueka High School, Kathryn gained a degree in Design and Photography from Massey University (Wellington). Realising photography was not going to fund her passion for travel after many visits to Europe and USA, she studied Travel and Tourism at NMIT. Recommended by her tutors, she has been working with us since 2018.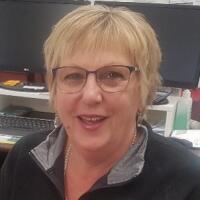 Maggie Clyne
Raised on the family sheep farm in Marlborough, Maggie stayed in the region to marry and raise three children. Tragically widowed when her eldest was 9 years old, Magggie moved to Nelson in 1992 to start a new life with a new husband. After working as a nurse aid, she co-managed Golden Bay Holiday Park with her husband, then worked 5 years with Marlborough Tour Company. Grandchildren lured her to Motueka in 2019 when she joined our Reservations Team.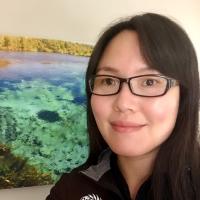 Linna Zhang
A graduate from Peking University in 2003, Linna went to France for a masters degree in science of management. She has visited much of Europe, Asia and the Middle East, by bike or on foot. Along the way, she worked as freelance translator, cycling teams/races coordinator and organiser. After marrying a Motueka local, in 2008 they settled here to raise a family. She has been working with us since 2008.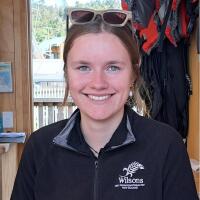 Evelyn Lark
With 7 years of ski racing on school teams around New Zealand, Evelyn moved from Taumaranui High School (central North Island) in 2021 to join F.I.S. (International Ski and Snowboard Federation) ski racing in Queenstown and competed in the 2022 NZ Winter games. Looking for more sunshine, she joined our reservations team in 2022.