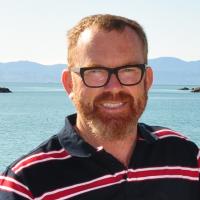 Craig Wilson - Lodge Manager, Chef
Son of company founders, John and Lynnette Wilson, Craig did his share of guiding in the park and building the Lodges he now manages. He trained with renowned chef, Ruth Pretty, in Wellington before heading to London where he helped set up Freedom bar/café, still operating on Wardour St, Soho. His journey includes being 'chef to the stars' and operating his own restaurant at Cederman House, Riwaka, before taking the helm at the family's lodges in the park. Read his story published in Hospitality Magazine.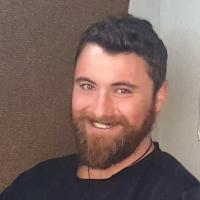 Robbie Jameson - Chef
A world traveller since childhood, Robbie gained qualifications in catering & hospitality from South Downs College in England. His first job in our region was chef in Kaiteriteri, while his brother worked in our Lodges in 2014. Robbie returned to work for us 2016 as Lodge Operations Assistant, then took up the role of Chef in 2017.
Julian Schwob - Chef
Born in Germany, Julian spent 5 years exploring many corners of the world to discover that the top of the south in New Zealand was the place he felt most at home. Now a resident and freshly married, he's making this part of the planet his home. A role as chef, cooking for a mindfulness retreat in the Coromandel, fed his passion for cooking. He follows that passion, joining us for the 2021-22 summer in our lodges.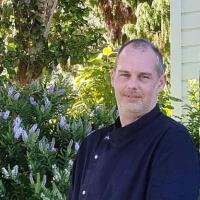 Blair Latham - Chef
Trained as a chef in Lower Hutt, Blair moved to the South Island in 2000 to work at the Alpine Lodge (Nelson Lakes). Seasonal work included the 2002/3 summer as chef at Meadowbank. Following 9 years in busy hotels on the Mornington Peninsula (near Melbourne, Australia), he returns to New Zealand and Meadowbank this season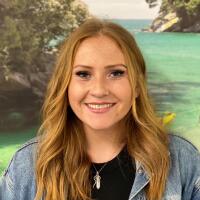 Eden Mawston - Chef
From Whangarei, Eden grew up travelling and hiking around New Zealand with her mother, who worked at our lodges from 2018 to 2021. Visiting her mother whilst she was in the national park inspired Eden to join us in 2020.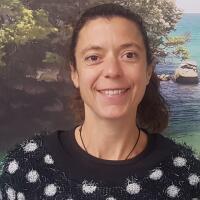 Kim Hawkes - Housekeeper
An adventurer who started in New Zealand and travelled the world, working in hospitality and guiding, Kim returned home in 2018 to study at NMIT in Nelson for the Super Yacht Crewing Certificate. After a season crewing on our boats, she spent 18 months on super yachts in France and Italy, then returned to New Zealand to work in our lodges late in 2020. Now, her plans to escape our winters with European summers are on hold.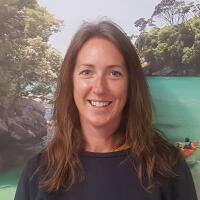 Nic Klein - Housekeeper
From England, Nic followed her heart to New Zealand in 2008 and crewed on our boats for 3 seasons. She established Marahau as home and became a New Zealand citizen in 2018, then rejoined us in 2020 to welcome you at our lodges in the national park.
Isabella Rae - Housekeeper
Born and raised in Marahau, the Abel Tasman has always been Isabella's home. With qualifications in Tourism and Travel Management gained at The New Zealand School of Tourism in Christchurch, she returned home after a year in hospitality as a Kitchen Hand. Working as an intern over the past summer for her family Backpackers Kanuka Ridge in Marahau inspired Isabella to take up the role and work in the beautiful lodges in the National Park this 2021-22 season.
Joe Zheng - Housekeeper
With a degree in E-commerce, and after marketing rice from China, Joe decided an office job was not for him, so joined the Chinese army for 2 years. He tried to return to an office as an editor in Beijing, but after one year his love of the outdoors lured him to Nelson to study Adventure Tourism at NMIT. He was our student intern in 2019. After a year of exploring New Zealand, he returned to Nelson in 2021. He welcomes guests at our lodges and plans to join our guiding team next season.
Gabrielle Prevost - Housekeeper
With a Masters degree in Arts and Design from Quebec university, Gabbie worked in hospitality while teaching art, yoga and pilates in Canada and France. Stranded in Canada for two years due to Covid travel restrictions, she finally managed to follow her heart to New Zealand and we welcome her to our lodges in Abel Tasman National Park.