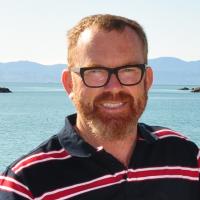 Craig Wilson - Lodge Manager, Chef
Son of company founders, John and Lynnette Wilson, Craig did his share of guiding in the park and building the Lodges he now manages. He trained with renowned chef, Ruth Pretty, in Wellington before heading to London where he helped set up Freedom bar/café, still operating on Wardour St, Soho. His journey includes being 'chef to the stars' and operating his own restaurant at Cederman House, Riwaka, before taking the helm at the family's lodges in the park. Read his story published in Hospitality Magazine.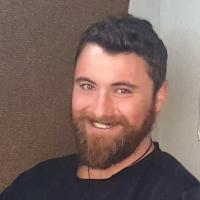 Robbie Jameson - Chef
A world traveller since childhood, Robbie gained qualifications in catering & hospitality from South Downs College in England. His first job in our region was chef in Kaiteriteri, while his brother worked in our Lodges in 2014. Robbie returned to work for us 2016 as Lodge Operations Assistant, then took up the role of Chef in 2017.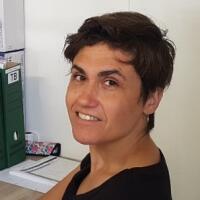 Marion Chastelas - Chef
Originally from France, Marion first came to New Zealand in 2004 on a university exchange. After teaching at university and high school level, her interest turned to permaculture and the arts. Her travels in SE Asia and Canada led to a passion for yoga and healthy living. She joined us in 2019 after 3 years experience working in high quality hospitality in the Nelson region.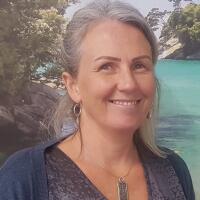 Michelle Pullen - Chef
Michelle has travelled extensively but is most at home on New Zealand's West Coast. A registered nurse, she is escaping the confines of Westport hospital to work in the Abel Tasman. After two seasons working in Lodge Operations, she returns this year as Chef.
Shannon Trimble - Chef
With adventure tourism qualifications from Otago Polytechnic, Shannon was part of our guiding team for six seasons from 2013. She took time out to guide in Norway and compete in multi-sport endurance races. Keen for new experiences and skills, she joins us at our lodges this season.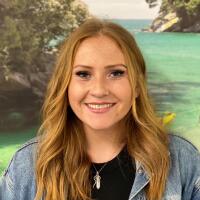 Eden Mawston - Lodge Operations
From Whangarei, Eden grew up travelling and hiking around New Zealand with her mother, Michelle. Visiting her mother when she was working at our lodges inspired Eden to join us this season.
Michelle Cheever - Lodge Operations
An American from Massachusetts, Michelle is an eager new arrival to New Zealand. A lover of nature, hiking and travel, she is thrilled to join the Wilson team in their lodges this season. She has been a writer, a teacher and an Air B&B Superhost.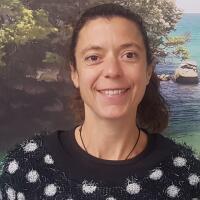 Kim Hawkes - Lodge Operations
An adventurer who stared in New Zealand and travelled the world, working in hospitality and guiding, Kim returned home in 2018 to study at NMIT in Nelson for the Super Yacht Crewing Certificate. After a season crewing on our boats, she spent 18 months on super yachts in France and Italy. She returns to New Zealand to work in our lodges this summer. Her plan is to escape our winters with European summers.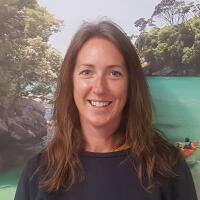 Nic Klein - Lodge Operations
From England, Nic followed her heart to New Zealand in 2008 and crewed on our boats for 3 seasons. She established Marahau as home and became a New Zealand citizen in 2018. This season, she joins us to welcome you to our lodges in the national park.