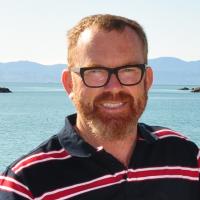 Craig Wilson - Lodge Manager, Chef
Son of company founders, John and Lynnette Wilson, Craig did his share of guiding in the park and building the Lodges he now manages. He trained with renowned chef, Ruth Pretty, in Wellington before heading to London where he helped set up Freedom bar/café, still operating on Wardour St, Soho. His journey includes being 'chef to the stars' and operating his own restaurant at Cederman House, Riwaka, before taking the helm at the family's lodges in the park. Read his story published in Hospitality Magazine.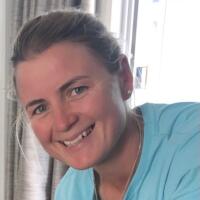 Shannon Trimble - Assistant Lodge Manager
With adventure tourism qualifications from Otago Polytechnic, Shannon was part of our guiding team for six seasons from 2013. After guiding in Norway and competing in multi-sport endurance races, she was back on our team for the 2020-1 season, to learn cooking and lodge management. She took time out to learn construction skills, then this year she's back to assist our lodge manager, Craig Wilson.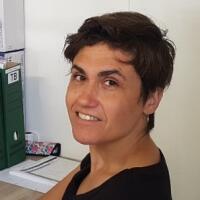 Marion Chastelas - Chef
Originally from France, Marion came to New Zealand in 2004 on a university exchange. After teaching at tertiary level, her interest turned to permaculture and the arts. Travel in SE Asia and Canada led to a passion for yoga and healthy living. First joining our team in 2020 she remains in New Zealand for the easy-going lifestyle, nature and outdoor activities. You will share her enjoyment for cooking.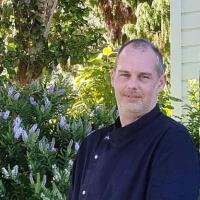 Blair Leatham - Chef
Trained as a chef in Lower Hutt, Blair moved to the South Island in 2000 to work at the Alpine Lodge (Nelson Lakes). Seasonal work included the 2002/3 summer as chef at Meadowbank. Following 9 years in busy hotels on the Mornington Peninsula (near Melbourne, Australia), he returned to New Zealand and Meadowbank in 2022.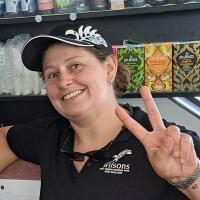 Amanda Theriault - Chef
A childhood spent in Novia Scotia, sailing the rough seas of the North Atlantic with her family, set Amanda up for a lifetime of sailing adventures. She has travelled in every continent (except Antarctica) and landed in New Zealand in 2018, working as chef. After cave guiding at Ngarua Caves (Takaka Hill) she joined our boat crew in 2022 and this year takes on cooking at our lodges.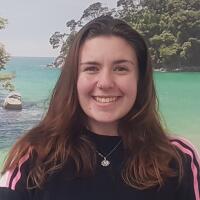 Bethany Curtis - Housekeeper
With time off for other pursuits, this is Bethany's 4th season in our lodges. She's been living in the Nelson region for several years and loves Kaiteriteri and the Abel Tasman. Currently studying Marine Biology, she has a head start as a Medic for Project Jonah. In her spare time, she guides for Waka Abel Tasman so knows a lot about Māori culture in the park.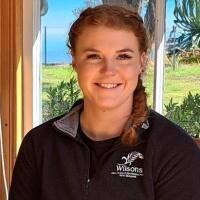 Amber Sixtus - Housekeeper
Being a local from Motueka, Amber loves the outdoor life, and beaches in our region. She loves to travel and any spare time is spent exercising in the open air.